Meetings with Remarkable Men
Typescript Facsimile
Author: G. Gurdjieff
Binding: Paperback
Pages: 467
Size: Letter
An almost complete facsimile of the typescript of the Second Series from the papers of Jane Heap and Mrs. A. L. Staveley.
Chapter 8 of Book I, Prince Iuri Liubovedski, is incomplete and Chapter 4 of Book II, Prince Nijeradze is absent. If you have a copy, contact us.
An addendum contains other versions of the chapters Ekkim Bey, Prince Iuri Liubovedski and an excerpt of The End of the Second Chapter of the Second Series.
Buy from Amazon: UK | USA | Canada | France | Germany | Italy | Spain | China | Japan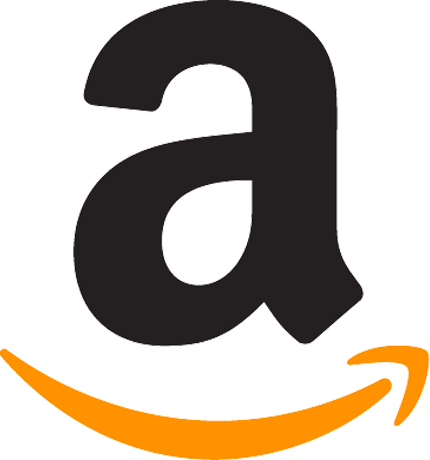 5.0 out of 5 stars I had Meetings tucked under my arm and felt very good. The leafy maple and chestnut trees formed a ...
Somehow Gurdjieff's Meetings with Remarkable Men has some life of its own and I have no doubt he put it there on purpose. One sunny Sunday morning I was heading back home after I had stayed with a friend. I had Meetings tucked under my arm and felt very good. The leafy maple and chestnut trees formed a natural tunnel for my walk to the bus station a few hundred meters away. The sun was shining through the leaves and I felt better and better. I arrived at the station where my bus was waiting. Some people were walking across the open square that did only have a small number of vehicles standing. Looking at these people made me shiver. They moved, all separate from their surroundings, but each as if pulled by a force, almost like being at the end of a rope, but at the same time somehow managing to use their own movement to go to the predestined direction. I could not understand why they paid no attention to me and felt that I was somehow in contact with each of them separately. One woman nearly collided with me as I seemed to be in her programmed route. I got to the bus and asked a woman standing by the door if this is the Helsinki bus. Her answer and the way it came out of her was simply too much. She did not look at me, but somehow avoided all contact. The words that came out of her mouth sounded to me more like a grasshoppers mechanical sound than what I normally heard when being spoken to. I quickly entered the bus and found a seat overlooking the station square and witnessed the same scene of people being pulled in all their different directions totally separate and with no contact with each other or their surroundings. The effect of all this was that I was filled with the energy to know more and lead me to translate the book into Finnish. This was never published as it got lost in connection with my uncle's drowning accident - but at least I had made my version!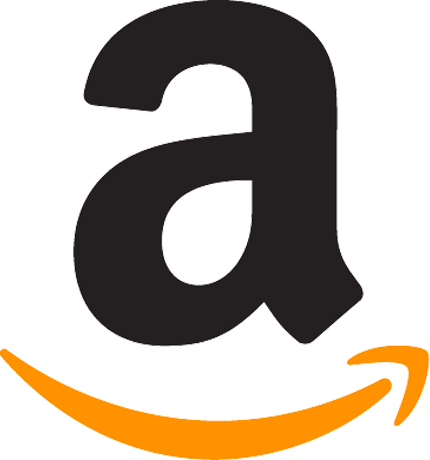 5.0 out of 5 stars You have to want this one
And you have to know about Gurdjieff
---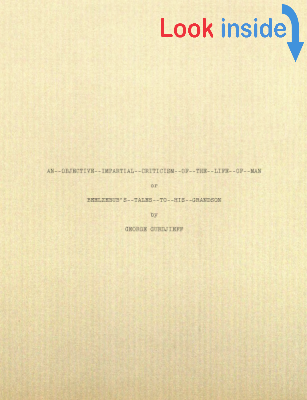 Beelzebub's Tales to His Grandson
1931 Typescript Facsimile
Author: G. Gurdjieff
Binding: Paperback
Pages: 638
Size: Letter
AN OBJECTIVE IMPARTIAL CRITICISM OF THE LIFE OF MAN
or
BEELZEBUB'S TALES TO HIS GRANDSON
by
GEORGE GURDJIEFF
To read about the history of this book, please visit the following links:
The Making of All and Everything: 1924 to 1950 by Paul Beekman Taylor
Inventors of Gurdjieff By Paul Beekman Taylor
Gurdjieff authorized Orage to find a publisher for the revised English text that was produced in the course of 1928 and 1929. When Knopf turned it down in the spring of 1931, Orage published it in one hundred typed and mimeographed copies, with Gurdjieff's approval, in the fall (Gurdjieff and Orage 173, 182)
In September of 1931, one thousand copies of the 638 page mimeographed copy of Beelzebub's Tales that Orage had offered to produce for Gurdjieff before the end of the year, were offered for sale to New York group members at $10 a piece.
Buy from Amazon: UK | USA | Canada | France | Germany | Italy | Spain | China | Japan
---
LIFE IS REAL ONLY THEN, WHEN "I AM" 

All and Everything, Third Series, Typescripts
Author: Gurdjieff, G. I.
ISBN: 978-0-9572481-6-8 (Facsimile Typescript Edition)
Binding: Paperback
Publisher: Book Studio
Publish Date: 2016
Pages: 320
Size: 8.5″ x 11″
This facsimile edition has been compiled from the typescripts from the papers of  Muriel Draper, J. G. Bennett, Solita Solano, and Jane Heap.
Buy from Amazon: UK | USA | Canada | France | Germany | Italy | Spain | China | Japan
Kindle: UK | US | CA | IN | DE | FR | ES | IT | NL | JP | BR | MX | AU | IN